This is a movie where Nicholas Cage makes out with himself.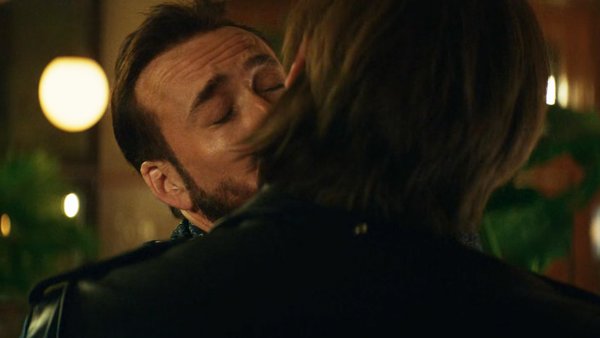 In a year where comic book movies have converted us all to spew nonsense like the "multiverse" and "Kang the Conqueror", a film about Nicholas Cage playing an exaggerated version of himself was definitely something we needed to break the monotony. Not because it is an objectively better movie than the other well-made Marvel movies but is the unlikely bromance between Pedro Pascal's Javi and Cage, the zany menagerie of Nicholas Cage's filmography, and the wild acting that make it a wholly original movie.
The first half of the movie is a breeze, filled with meta riffs on fandom, Nic Cage himself, as well as the act of making a film. The closest this film comes to, in terms of plot, to the extensive filmography of Cage, is Adaptation. How the plot develops from a buddy comedy to a brainless action-adventure film is literally the story that Javi pitches Cage to make in the film. And that's why the film works. It's not a meta joke on Cage. But on cinema itself. Our favourite scene of the entire movie is when Javi offers Cage some LSD. The actor, aware of the former's unscrupulous dealings, hesitates but eventually sticks his tongue out. The two drive against the coast of Mallorca, deliriously out of their minds. Just goes to show why having a scene where the leads are tripping b@*# is a great idea.
It's also the same reason why small movies like Everything Everywhere All at Once and big-budget extravaganzas like The Batman, where Morbius and West Side Story failed. The Batman was nothing like a superhero movie. It was a dark, disturbing noir about the effects of domestic terrorism, corruption and vigilantism. A comic book film come to life, with brilliant tangerine shots at sunset, the way Bruce's cowl shines in the rain. The only way it came together was because of Matt Reeves' signature vision. He picked what he wanted and stuck to it. Bruce being a Kurt Cobain-esque wannabe, living in a decaying Victorian manor, somehow made perfect sense.
Another Hollywood adaptation of Hamlet furiously breaks the mold in The Northman. Robert Eggers' is known to make films that are of times not our own, but to craft a bloody, hallucinatory Viking revenge saga penned by Iceland's greatest poet is a terrifying feat in its own. Nicole Kidman and Alexander Skarsgard, the best performers in an already stacked cast, have an eerily creepy reunion with the same chemistry as their Big Little Lies characters. Usually, the director hints subtly towards the Freudian ardour between mother and son. In this film, nothing is subtle. By the end, when the hero and villain face off against each other next to a pulsating volcano, naked and matted with brain and blood, you've been pounded with visual imagery after visual imagery. A visual mind-fuck. And we are here for it.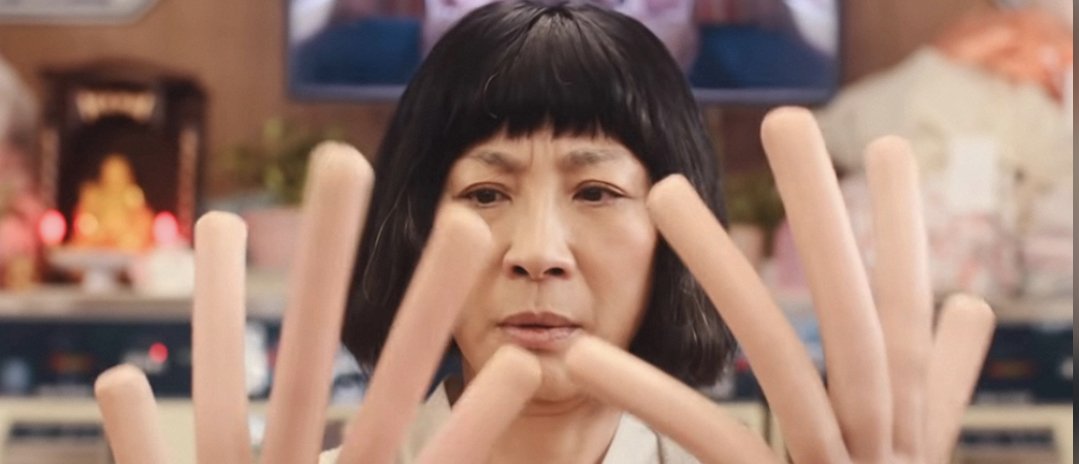 The last on this list of recent originals, marvels of storytelling, is this indie-gem no one in a thousand years would have imagined upstaging studio tentpoles: Everything Everywhere All At Once. Just like the title, this is a movie that embraces its excesses. It knows how crazy it is as a piece of art and takes you along for the ride unapologetically. The premise of the film is so simple a lot of other directors may be wishing. A woman, through a glitch in her reality, "jumps" into the lives of her infinite selves from every universe.
From a high-ranking executive to having pasta fingers (?) Michelle Yeoh's striking resurgence in films and TV highlights how wonderful and original diversity can be. Superhero fatigue may not plague us any time soon, but that doesn't mean we won't flock to the theatre to watch original content. Throwing money just to make something for the heck of it is never a good idea. There are a lot of voices in the industry, both in USA and here in India, hungry, passionate voices, who are ready to dethrone the status quo. After all, if we are getting off our asses to shell out our hard-earned money, it might as well be for something we've never seen before.