It's impressive to see how important this tournament is for the whole world. We football fans have waited four years for the World Cup, counting down the days, gathering together with faces painted, carrying flags of respective countries to witness the big names of the footballing world come together to lock horns. As an ardent football fan who watches most of the club games, it is very exciting to see these amazing talents from leagues all over the world on the same land competing in the same competition. I have always supported Germany, and to be alive to watch my team lift that prestigious golden trophy was very electrifying. I still remember Higuain's offside goal and Gotze's extra-time winner, Felt sad for Messi but was way too happy to celebrate the win.
The most expensive World Cup kicked off on 20th Nov 2022 and since then we have been witnessing a lot more drama than we expected. Asian shocker? Early upsets? 220 Billion Dollars spent? Let's dive into it.
This is the first World Cup in the Middle East and it did not lack drama. From controversies surrounding the hosts, Saudi Arabia's absolutely shocking win against Argentina to Iran enjoying a victory over Wales after scoring two in injury time, we had plenty of drama to enjoy till now.
But first, let's talk money.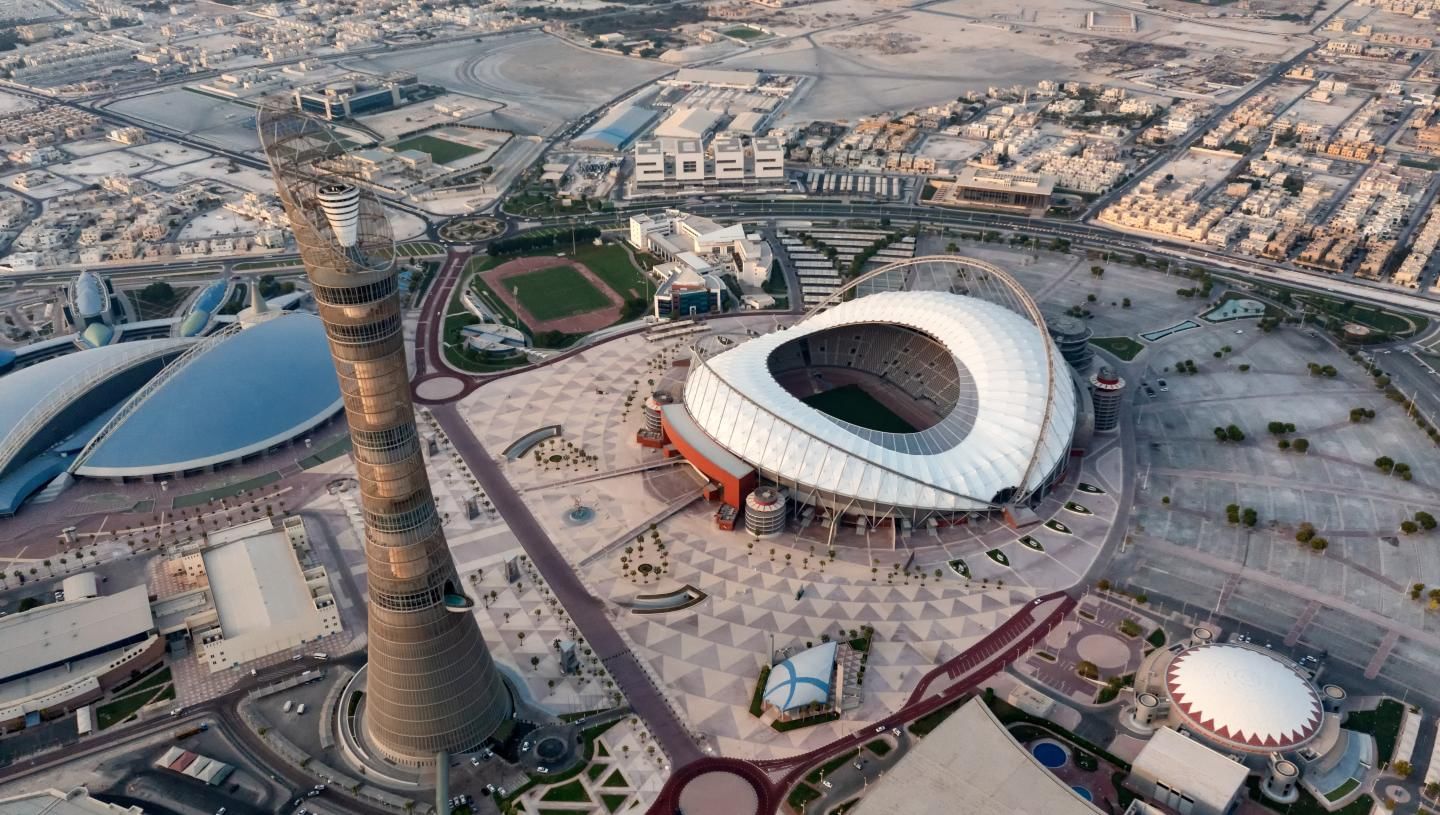 Counties hosting the World Cup have always spent billions of dollars but when Qatar was selected to host the biggest Football tournament in the world, we knew it will be nothing short of glamour.
Qatar has spent a whopping 220 billion dollars since they were chosen to host the World Cup. They have built a network of roads, internal transportation and 8 air-conditioned stadiums. They spent 6.6 Billion dollars on the stadiums alone. Keeping 140 billion dollars for infrastructure and 20 billion dollars for the hotel sector.
In preparation for building the stadiums and infra around it, more than 6,500 migrant workers from India, Pakistan, Nepal, Bangladesh, and Sri Lanka have died in Qatar while working on the World Cup project. It was quite upsetting as a football fan to know that the tournament we all are so excited about has such a dark backstory.
Who missed out?

Playing in the football world cup for your country is a dream of every player but to miss it is the most heartbreaking thing to endure. Players like Karim Benzema, N'golo Kante, Sadio Mane who we were doing pretty well for their respective clubs were expected to be seen with their countries but unfortunately, they will miss the greatest opportunity to play in the biggest Football event due to injuries.
Counties that couldn't make it.

While the Russian team was banned from participating in the World Cup due to their invasion of Ukraine, Italy was knocked out of World Cup after North Macedonia scored a 92nd-minute goal in the playoffs. Chile, Sweden, Colombia, Nigeria, Egypt and Algeria also surprisingly failed to win the qualifiers.
The strongest team.
Brazil. They have the best squad I believe, they are stacked with talents in every position. They have experienced players who are doing pretty well in their club careers. With a talented attacking lineup that can disrupt the defence of the opposition team to defensive players like Casemiro, and Thiago Silva who will protect the goal at all costs.
The big debate.
While we are lucky to witness the great rivalry between Ronaldo and Messi it is heartbreaking to watch them play their last ever World Cup. Both of them reached a level where no other player could ever do so, not with this consistency. And to cap off their oh-so-great careers both Messi and Ronaldo would love to sign off with a World Cup winner scribbled on their huge list of achievements. But who will win? It will be interesting to see.
Early upsets

Argentina's loss against Saudi, Iran showing Wales how it's done, and Japan closing doors on an opening day for Germany, it has all been interesting to watch the favourites crumble against the underdogs.
The first game is always crucial, it uplifts the morale of the team and gives a much-needed dominance against the opponents. But the Great Wall of favourites has come crashing down. It will be interesting to watch how these teams turn the tournament in their favour in the upcoming games.
The Asian shock

Yup, even I am as surprised to watch the events of the World Cup unfold. We knew this year will be interesting but watching Asian teams do so well makes my inner child jump with joy. As an Indian, it is a long-lasting dream to watch my country play in the World Cup but who says we cannot live this dream through our fellow neighbours?
Saudi Arabia somehow managed to win their first World Cup game since 1994. To win it against Messi and co 'the World Cup favourites' was a huge cherry on top. And likewise, it was astonishing to see Japan win against the trembling German team, crazy scenes.
Iran might have started their World Cup journey on a disappointing note, having conceded six goals in their very first game but they restarted and impeccably turned their fates by scoring two last-minute goals in their next game against Wales.
Up Next

After Argentina's loss against Saudi Arabia, the title contenders were adamant to grab a huge victory against Mexico. Messi's side clenched a much-needed win to save themselves from an embarrassing early exit from the World Cup.

Brazil will ease past Switzerland with flying colours tonight. Having won their opening game, they will look to jump into a round of 16. After a groundbreaking performance against Portugal but having no luck, Ghana will try to save itself from the World Cup exit against South Korea.

The Rule Breakers.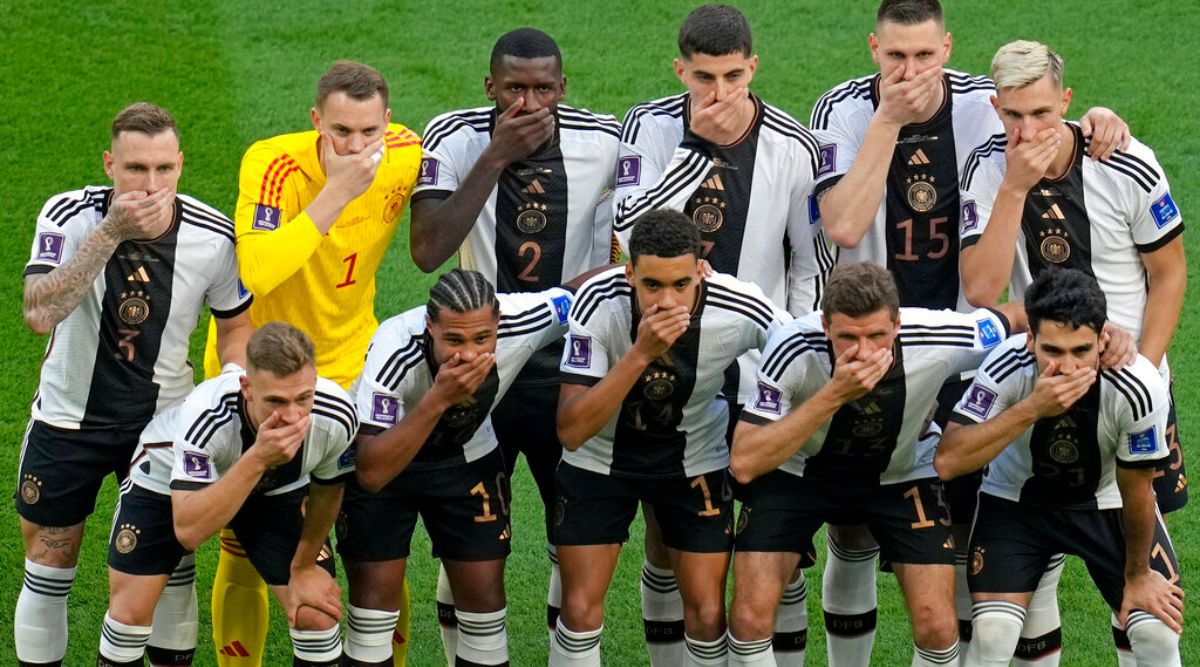 Qatar was clear about it's policies, respect their rules when you are on their land. All the countries were banned from wearing 'One Love' armbands that opposes all form of discrimination. But the German team had something else in mind, the whole team covered their mouths for the team photo before their opening game against Japan in protest to the host country banning the 'One Love' armband. They later blamed the controversies surrounding the tournament for their 2-1 loss.
Soccer Or Football?
The England vs USA fixture pulled out the long-lasting debate of whether the game should be called Soccer or Football, both sides of the fans had a fun accord of whoever wins the game gets to decide what the game will be called Soccer or Football.
English defence had closed all doors not allowing the Americans to score a single goal. Both counties had an extraordinary game, and though the USA outplayed the famous English team the efforts were in vain when the final whistle blew and the fixture ended up in a goalless draw.
A draw meant that England is yet to qualify for the round of 16 despite having a marvellous start in their opening game where they trashed Iran with six goals.
With the draw, the debate of Soccer or Football got clamped away but let's be honest it's FOOTBALL, who says soccer?
It's beautiful to see the world come together mindless of the cast, religion, and culture as a colossal community for the sole purpose of supporting their country.
With more matches underway I am sure there will be a lot more to witness, which country do you think will lift the World Cup? Will it be Portugal, Brazil or Argentina? Stay tuned to find out more.