Cinema is one of the best ways of portraying the erstwhile atmosphere and the emotions associated with it. Whenever it comes to showcasing political mishaps and turmoils, it becomes doubly more important to be empathetic, factually correct and succinct. While many films have attempted to show the turbulent times of protests and riots in India, only a few have been successful in creating a truly resonating piece of cinema. After the recent release of the popular Netflix movie, called Jogi, I started scouring through other films about riots and unrest in India. Most of the films I had discovered suffered from gaining a viable Indian audience, however, were huge successes in film festivals abroad.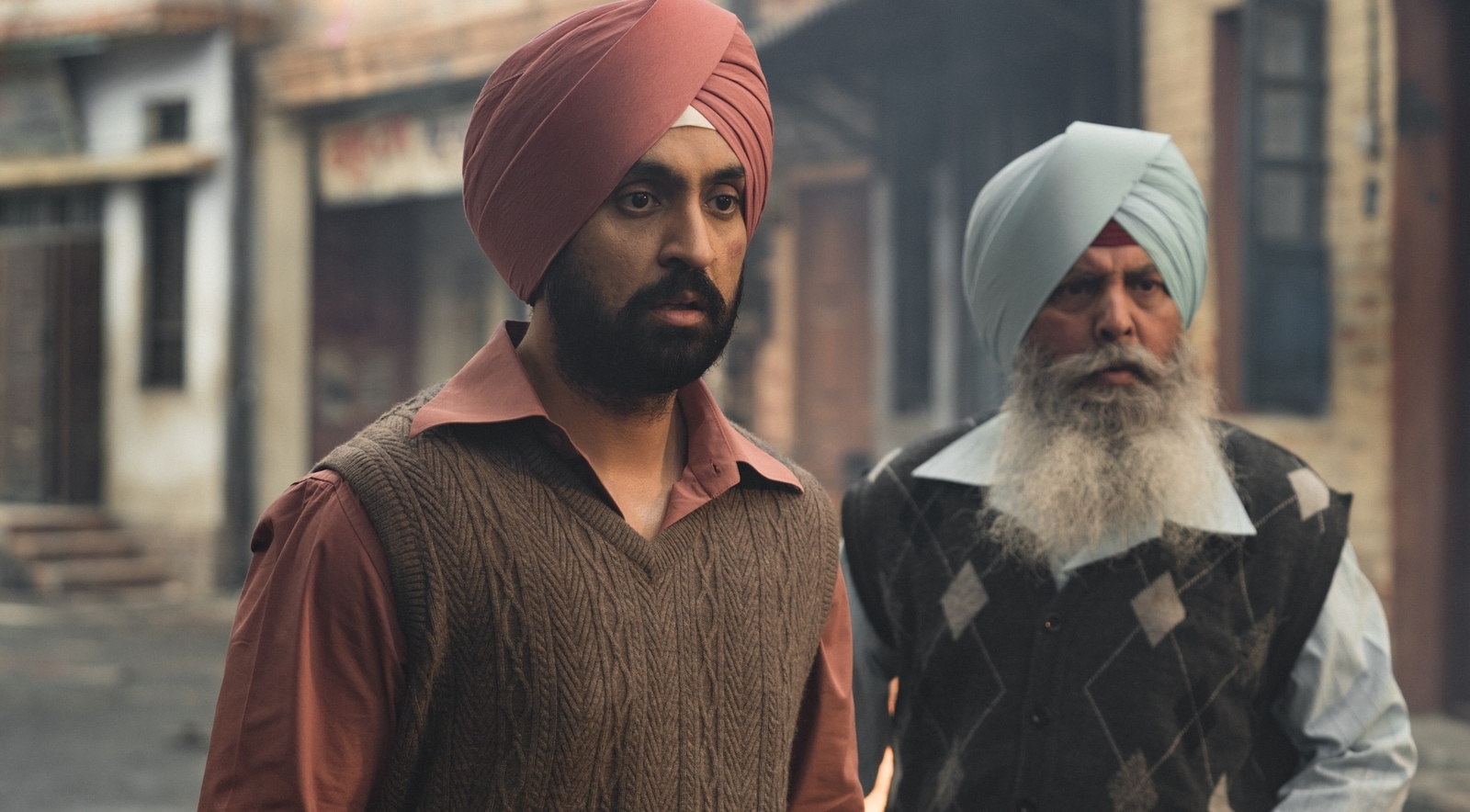 Jogi:
This recent Diljit Dosanjh starrer is the only one on this list that managed to grab a few eyeballs. Maybe because it is a Netflix release and relies on the star power of its lead. The film focuses on a Sikh family living in Delhi during those trying times and chronicles their experience while being in this mayhem. It is shot in a far more mainstream manner, following the grammar of a conventional "mass" movie and does brush over few subtelties while at it. However, I am glad that a movie such as this was created, as this served as my entry point into further research on these issues.
Firaaq:
The fundamental problem that lies in the news reportage of massive political crises in India is the statistical approach to it. We are so swayed by the numbers of it all, that we seldom look for stories that lie beneath these numbers. Through Firaaq, director Nandita Das sets out to uncover the stories that got overlooked during the Gujarat riots, following the Godhra Railway massacre. She chooses to tell the stories of a Muslim poet, two families from the outskirts of Gujarat, one Hindu, while the other Muslim, one middle-class Hindu Gujrati family, an inter-religious couple, belonging to the upper echelon, and a little Muslim boy from the refugee colonies. Although the constant atmosphere of Firaaq is almost always about violence, we seldom see the same during the runtime of the movie. Violence, thus, becomes the backdrop and enables storytelling.
Gujarat had a coexisting population of both Hindus and Muslims for the longest time, however, the recent happenings created in them inklings of hate, which slowly grew and consumed them whole. People who lived in the same locality forever, started doubting each other, as house after house of Muslim dwellers got demolished by arson. This sea of hatred doesn't even leave children unscathed. While we see the boy of a middle-class Gujarati family attending his school during these riot-stricken days, a boy called Mohsin is seen loitering around streets in the search of his parents, after escaping the refugee camp he was put in. And from what we understand, his parents are probably long dead, resting within the huge piles of corpses accumulating in the nooks of the cities.
Nandita Das' cinematic lens does not shy away from showing intersectional oppression faced by Muslim women, or the powerlessness of the woman in the aforementioned Gujarati family. This character is played by Deepti Naval, and the actor makes sure that she glistens in every frame she is put in.
Parzania:
This 2005 film by Rahul Dholakia looks at the Gujarat communal riots, from a different perspective. It is to be remembered that, apart from the Muslim and Hindu populations of Gujarat, there lives a vibrant Parsi community in the state as well. As joyously reminisced by Shernaz, the Persians came to India in a large and beautiful ship and asked the King of Gujarat to accommodate them, and told how they'll merge with the Indian culture just as the sugar dissolves in water. Shernaz, Cyrus, Parzan and Dilshad, all belonged to a small Parsi family who lived amicably within a living society.
Although Parzan and Dilshad faced micro-aggressions, they had friends and a loving family. Until the Godhra Railway massacre happened, which killed 59 Hindus. And thus started a carnage. Heaps and heaps of Hindus, clad in vermillion clothes, rushed into Muslim households and killed and raped Muslims. In this chaos, Shernaz lost Parzan. The 11-year-old boy goes missing on that day, and his parents lose their home and start living in camps, all while looking for Parzan. A scene where Cyrus visits a police station to lodge a missing complaint for his son is devastating. In the garb of wanting to check Parzan's photo in Cyrus's wallet, the police officer grabs the wallet, only to take out all the cash he had in it. Despite the obvious bribe, they are incapable of finding him.
Later, a human rights commission was set up to hear the grievances of the ones who lost someone or something in these riots. Pleas for finding Parzan were raised, and pamphlets distributed, but till this day, he remains missing. What is more chilling? This film is based on a real-life incident, where a Parsi boy called Azhar Mody went missing during the Gulbarg Society Massacre, and his parents continue to find him 15 years after the incident.
Byomkesh Bakshi (2010):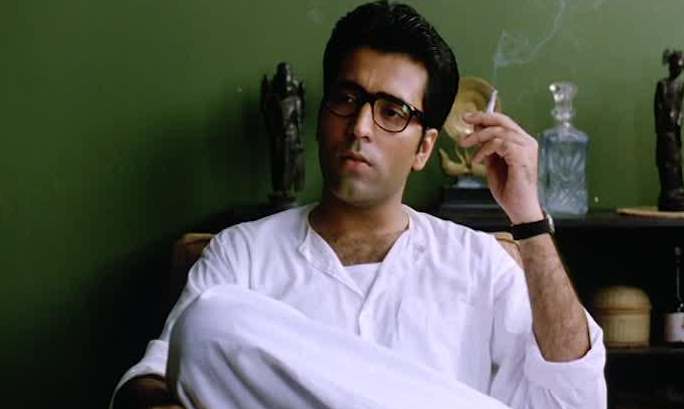 Anjan Dutt's first attempt at making Byomkesh Bakshi truly left me speechless. Being a Bengali, I was an ardent follower of Bengali detective stories, especially those of Byomkesh. His wit and conscience elevate him above the level of other simpleton detectives. He is in a true sense, a "Satyanweshi", one who finds the truth. However, his long-time associate and friend, Ajit Bandhopadhyay makes all the difference. The story Adim Ripu by Sharadindu Bandhopadhyay is what the movie is based on, and this story documents a time, not much after the Independence. The struggles of the two warring religions spread through the entire country like wildfire, and Kolkata seemed to be the epitome of the same.
Although the entire city was ravaged by rioters and destroyed by the fires and bloodshed, it conveniently lit itself up during Diwali and any other festivity. Despite the havoc that went on in the streets, Bengalis still loved to be fed properly during their lunchtime, and sleep peacefully after that. However, how long do these two worlds not collide? The moral corruption that began as the outside world collided with the inner lives of Bengalis was what this movie aimed at exploring. And while doing so, it ventured us across Kolkata, a city so decadent with its beauty, but so ripe with its hurt. A city which witnesses Hindus and Muslims joyously singing the National Anthem on the eve of Independence Day, only to see them almost killing each other the next.
The Third Act of Goynar Baksho: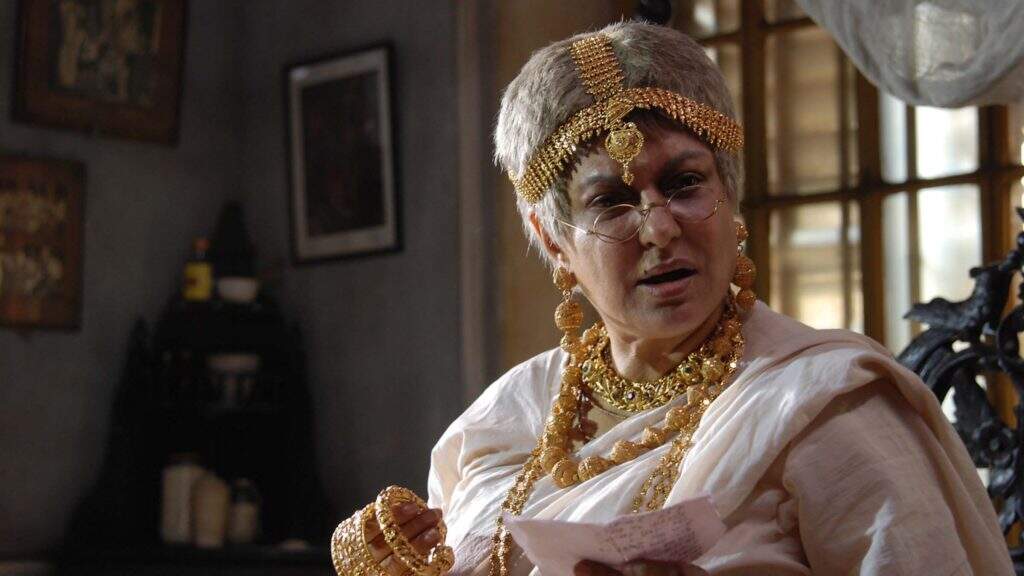 In this film by Aparna Sen, we catch a glimpse of what is to be a Mukti Joddha during the Liberation War of Bangladesh. The disheveled condition of their makeshift houses and utter lack of medical amenities made these young men vulnerable to a lot of threats. The revolution that these Muktijoddha(freedom fighters) staged without basic arms and ammunition and the impact it had on people trying to free themselves from the shackles of then-West Pakistan, was masterfully depicted in Goynar Baksho. Anil Bagchi'er Ekdin is also a movie that can be watched to understand the situation better.
Amu:
This film by Shonali Bose, headed by Konkona Sen Sharma, was made to depict the Sikh pogrom that happened in New Delhi after the death of the then Prime Minister Indira Gandhi by two of her Sikh bodyguards. Since the movie's perspective remains that of a NRI, we see India in an unbiased manner.
The plurality that India embodies comes with a cost. A ginormous one, indeed. Time and again, the differences between communities have been squandered by political parties for their good. News coverage, too, has been biased and unrealistic. It is then, popular culture's duty to make us aware of the humanity that we squash every time we discriminate. Let us all watch these courageous films, and use popular culture as our modicum of rebellion.