Enola Holmes 2 is a microcosm of the problem Netflix is facing. On face value, it has Millie Bobby Brown and Henry Cavill in a murder mystery in the Sherlock Holmes universe, an IP that is known worldwide. The first film even got great views when it debuted on the streaming platform. But does anyone talk about it? Does it have a trending Twitter discourse? Or even a mention in film circles? So why was its sequel greenlit while the best fantasy show it has produced in recent times, The Sandman, languishes in development hell?
In an earlier article, we mentioned how Netflix lost all its share price gains from the pandemic. In fact, it's May 2022 price was the lowest it has been in five years. Reed Hastings, its CEO, announced that they would be adding an ad-based tier, something they'd sworn to never do. They've also cancelled its best shows and clamped down on password sharing, enraging fans and people who just want to watch what they want.
It's TUDUM event itself, the main focus of this article, was conducted virtually, which led to a deluge of trailers, first looks and posters through its YouTube channel. It was hard enough for us to keep track of it and this is our job. Imagine how overwhelmed the casual viewer might feel. The reason why we started Odanta was to help users discover and keep track of what they liked. Do we have to do so for trailer events too?
Instead of releasing it all online, without any sort of audience interaction, it could have capitalised on its fan event moniker and done something like Comic-Con but worldwide. With panels, interviews and exclusive footage reveals that fans of its myriad series and shows could have shown up to. LA, Mumbai, Seoul and London. A physical event, even though expensive, would cement its existence in the eyes of fellow fans and casual viewers. Because let's be honest, aren't we all a bit too tired of everything happening online?
It's not doom and gloom, though. TUDUM did drop a lot of good stuff.
Heart of Stone: The first look of this movie has Gal Gadot teaming up with Alia Bhatt (!!) in an action thriller written by an Academy Award nominee. We've charted the growth of Alia as an unstoppable force and this just seems like the next step for our Gangubai to take over the world.
The Mother: Jennifer Lopez plays an assassin and a mother. The only big surprise from the trailer is how good she continues to look, despite her age.
They Cloned Tyrone: Jamie Foxx. John Boyega. Teyonah Parris. The fact that it is a sci-fi comedy about government experiments on Black people makes it one of the most anticipated films for the next year.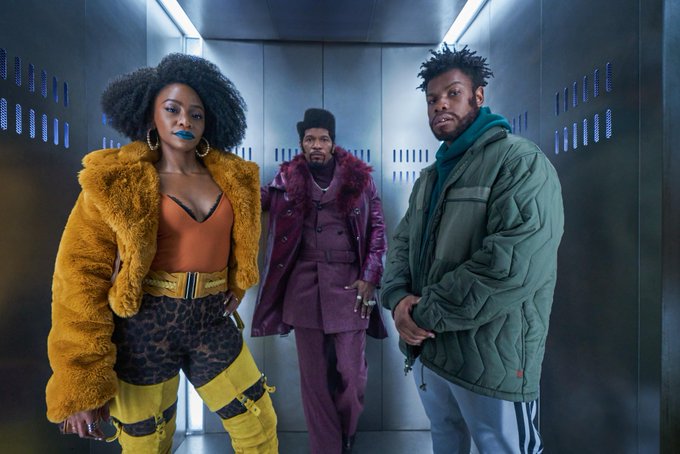 The Witcher: Season 3 drops summer 2023. After its tightly paced season 2, we can't wait for more Henry Cavill goodness. Wouldn't he make a really good Targaryen?
The Witcher - Blood Origin: Michelle Yeoh will also star in a prequel set 1000 years before the main series. Her exponential resurgence after Everything Everywhere All at Once continues in this shamanic entry.
Shadow and Bone Season 2: Let's go! This is one we are most excited for. For those who have dismissed it as a mediocre entry in the genre, you're missing out on some of the most fresh and thrilling storylines. A Lord of the Rings mixed with Sex Education.
Lupin Season 3: Everyone's favourite french thief is back! Season 1 of this series was one of the most fun we've ever had, mostly because Omar Sy is one of the most charming leads of his generation.
1899: The creators of Dark is the biggest flex. They're back with a new creepy series set on a ship headed to New York in 1899.
Guns and Gulaab: On the Indian front, we have Raj and DK collaborating with Rajkummar Rao, Dulqueer Salmaan and Adarsh Gaurav for a pulpy crime caper. Maybe the title could have been a bit more poetic like…
Qala: From its intentionally spooky teaser, we can't tell if this is a musical or a horror film. Trust Tripti Dimri to add an haunting touch to whatever she works in.
Khufiya: Our highlight of the event was Vishal Bhardwaj collaborating with Tabu, for the first time after Maqbool. What a brilliant spy film it's already going to be.
With TUDUM bowing out with an impressive scale of films and TV shows across genres, Netflix must remember how it democratised movie watching all those years ago. It killed the DVD because streaming just seemed fun. If it wants to continue reigning the market, then it needs to stick to that ethos and innovate without restricting what's best about it.