HBO really gets to you, huh?
From the seven-season-long wait to find out Jon was the Targaryen heir all along, to the intricate maze that Watchmen created with its brilliant debut season, each show from the highly regarded channel has had a plot that requires – no, insists – on your attention. All of these shows are highly acclaimed, by both critics and viewers. Goes to say that when you don't underestimate your audience, you create something that is genuinely loved.
But what does an audience like? That question has eluded many top creators over the years and after the pandemic, it has become even tougher to answer. Gen Z supposedly can't fixate on content that is longer than a minute. People aged 35 or above lost interest in theatres after the pandemic. Then why did Minions: Rise of Gru and Top Gun: Maverick make so much money?
One formula that has worked since the time of Agatha Christie is a good old-fashioned mystery. We've always been enamoured with gruesome true crime and psychological thrillers alike. Why did someone do what they do? What circumstances shaped their actions? And how ugly can our reflection get?
Westworld tries to answer all of that, with varying degrees of success. It is a show about AI, robots, and the nature of human consciousness. It was always supposed to be smart.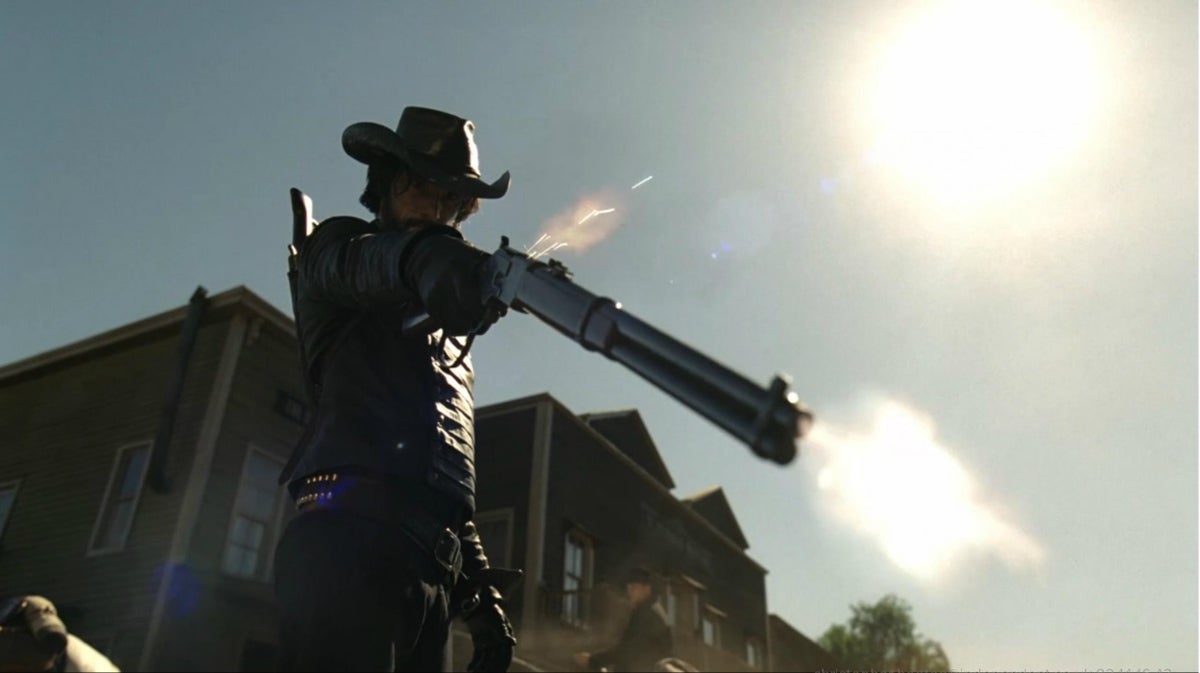 In Homer's Illiad and Odyssey, one of the first stories in Western literature, there are excerpts of men thinking to themselves. That was the first recorded instance of consciousness. Dr. Ford (Anthony Hopkins) evokes History so that Dolores understands what her path is. She thinks her creator, Arnold, is the one giving her instructions to find her way out of the maze. But in the brilliant season finale, it is revealed that it is she herself.
The succeeding seasons couldn't match up to the brilliance of the first. But Season 4 came back with a roar, smartly re-treading the same ground covered in season 1, but by flipping the stakes. After all, Westworld is about loops. Her arc, as well as Maeve's and Bernard's, has been about solving a puzzle. To follow a path that ends at freedom.
But the show has never been that straightforward. It regularly employs dual timelines, identities, and in the case of Season 4, worlds. Instead of the story being two threads running parallelly, you'll find out that one is the end where the other starts. Past and future regularly crash into each other and that's why viewers love Westworld. They love to solve its mysteries, figuring out why a stray scene in episode 5 matters so much for the endgame.
The same goes with Watchmen. It is probably one of the best TV shows ever made and the fact that it didn't cement its place into popular culture as easily as Euphoria did is a disservice to cinema. Damon Lindelof, the creator of that other confusing TV show, understands how to confuse people. But it is never for the sake of confusing.
Why is Jeremy Irons eating cake and killing the same two people each day? Well, he was always a megalomaniac who hates himself now. How does a super villain slide through a sewer grill? Using lube, duh. And most importantly, why does Jean Smart have a gigantic blue dildo? Nothing is what it seems, and the creators play on it. The story unfolds in a non-linear, almost chaotic, narrative. But if you want to solve this puzzle, keep your eyes open for the hero of this show, Angela Abar. Unlike Westworld, Watchmen understands that love is at the centre of humanity.
Severance is similar to Westworld, in that sense. It's not as philosophical as it is foreboding, and it is definitely not a whacky workplace comedy. It is a tragic story, about the harsh realities of capitalism and greed packaged in a sci-fi avatar. On its worst day, it is yet one of the best episodes of Black Mirror but told over a whole season. It is directed by Ben Stiller, who makes a breezy transition from "the funny guy" to someone who can jolt you into shock.
Severance understands that puzzles always start out as scattered pieces. It's supposed to be disorienting, the same way Helly (Brit Lower) finds herself on a mahogany conference desk surrounded by geometrical carpets in decaying shades of green, without any memory of what happened. Everything is in order, except her.
Scenes are first shown to tell a different story, but then an epsiode later, the show reveals the reason why it played out in that particular way. It's brilliant writing, to be honest. Keeps you coming back for more without a predictable cliff hanger ending.
Out of all the shows we have discussed here today, Severance is our top pick for you. Apple TV Plus gives you three months free so it is a great opportunity to binge some of their beautifully produced content.
Only Murders does puzzles in a different way. It's supposed to be a clear-cut murder mystery, with a lighter tone than the other shows we mentioned here. But while uncovering the secrets of a murder, it's main goal isn't titillation, horror, fear or murder. Well, there's a little bit of murder, but the big draw is the people. The why of it all.
Each episode is narrated (a meta reference to its podcast theme) by a character whose backstories are then revealed piece by piece. Our favourite is the Bunny centric episode from season 2, a tragic but hopeful chapter of a proud woman who spent her life helping people who will never realise her contribution to them.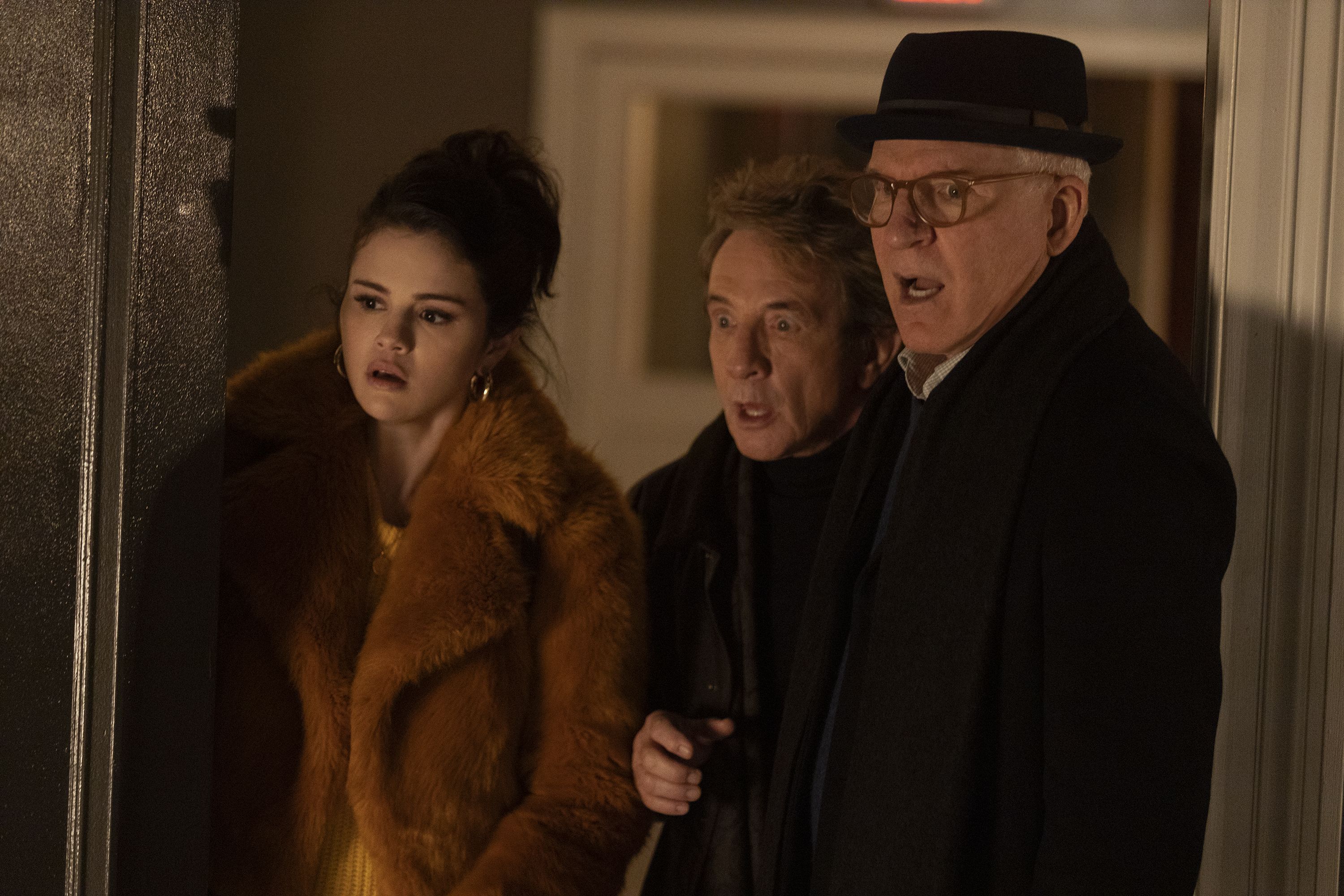 A good murder mystery never puts the blame on the most obvious character. The ones who seem like a villain are rarely ever. Only Murders is brilliant at upholding and subverting this trope. What does a painting, a parrot, and glitter have to do with the death of a woman? Sounds like the start of a bad joke, but instead, it's the beginning of one of the best shows on TV right now.