Five National Awards. Five. It's Suriya's world and we are just living in it.
But underneath the cinematic and technical brilliance of the film lies a timeless message: chase your dreams. The hardest, the most fulfilling aspect of your life. The best form of escapism, from studying in school and college, from working in a small role in a big company.
Life can be under whelming until you will it not to be.
The magic of Soorarari Pottru lies in actualising dreams, not just of Suriya's character Maara, but even of Bommi, his spirited wife, played by the Aparna Balamurali. And therein lies its beauty. Maara wants to start an airline, which is not what a common man would even aspire to. But Bommi wants to open a bakery, and she wants to do it on her own terms. This is relatable for all of us, for millions of women who fight against society to open a small business. Bommi doesn't shy away from telling her husband what's what, has an equal investment in her husband's dreams and is more than a cheerleader. She is his runway.
Soorarari Pottru is a masterclass in building a myth. Suriya creates a believable protagonist with dreams that seem unscalable, in the start. Of course, he has to struggle to become who he is meant to be. It's an old trope, but good writers always manage to innovate and deconstruct it. For example, before Maara makes it big, he needs to fly back home as his father is on the deathbed. It's an emergency. The economy area is booked out, and he doesn't have enough money to pay for the first-class seat. So the man reduces himself to his basest self, switching effortlessly between hope and desperation, as he asks passengers to loan him a bit of money. He's not begging; he is using everything at his disposal to meet his father one last time.
Scenes like these are what make dramas so engaging. All actors in iconic biopics have a touch of intensity, a fire in their eyes. Think Abhishek Bachchan in Guru and Wagner Moura in Narcos. What is common between these portrayals? Why does a Sui Dhaaga fail but a Gangubai breaks all box office records?
One of the original streaming hits, Narcos was a trailblazer. It was so hard to imagine that a show in which the characters primarily speak in Spanish, was trending across the globe. It had all the necessary ingredients of a hit: a gripping story rooted in reality, crime, action and two sides pitted against each other. But we can all agree that it was Wagner Moura's chilling portrayal of the drug kingpin that had our hearts in a vice. He had a dream to make the most of his life. Yes, of course, he's a bad guy, yada yada yada, but Wagner Moura infused him with a profound sense of purpose and sadness, behind the brutal mask of a killer, immediately finding him a place in the upper echelons of the best villains.
Pablo's story confirms that living your dreams is not an easy task. In Guru, Abhishek's character starts of as a happy-go-lucky man who is happier with his wife than with his work. But as his empire builds, the hair around his temples starts greying and the cinematography of the movie switches to night-time showdowns. This film was a salute to the undying spirit of Mumbai's capitalism but at the end, it is just escapism for the common Indian. In real life, it's not easy to dream big.
But the pandemic reinvigorated our country. What happens when a bunch of smart people are thrusted indoors? Well, they decide to innovate. The start-up revolution has taken over India like a storm. From Delhi dethroning Banglore as the leading start-up capital, to the rise of innovation in smaller cities like Indore, Chandigarh, and Ahmedabad, making it big has become a reality. One TV show can be linked to this stupendous growth.
Shark Tank India was a surprise, even for its trolls. Everyone thought it would be a cheap rip-off of the American version, as we have seen countless times in Bollywood. What would, sorry, could be special about this?
Well, we can name five things. In a nation chock-full of ideas, Aman Gupta, Ashneer Grover, Namita Thapar, Peyush Bansal and Anupam Mittal became symbols of dreams. Their camaraderie was off the charts, and their ability to bicker like siblings yet show respect to each other made them instant hits among the Indian populace. But most importantly, they all gave up their plush jobs and decided to dirty their hands. They were normal men and women from educated backgrounds who were now billionaires. If they could do it, so could anyone else.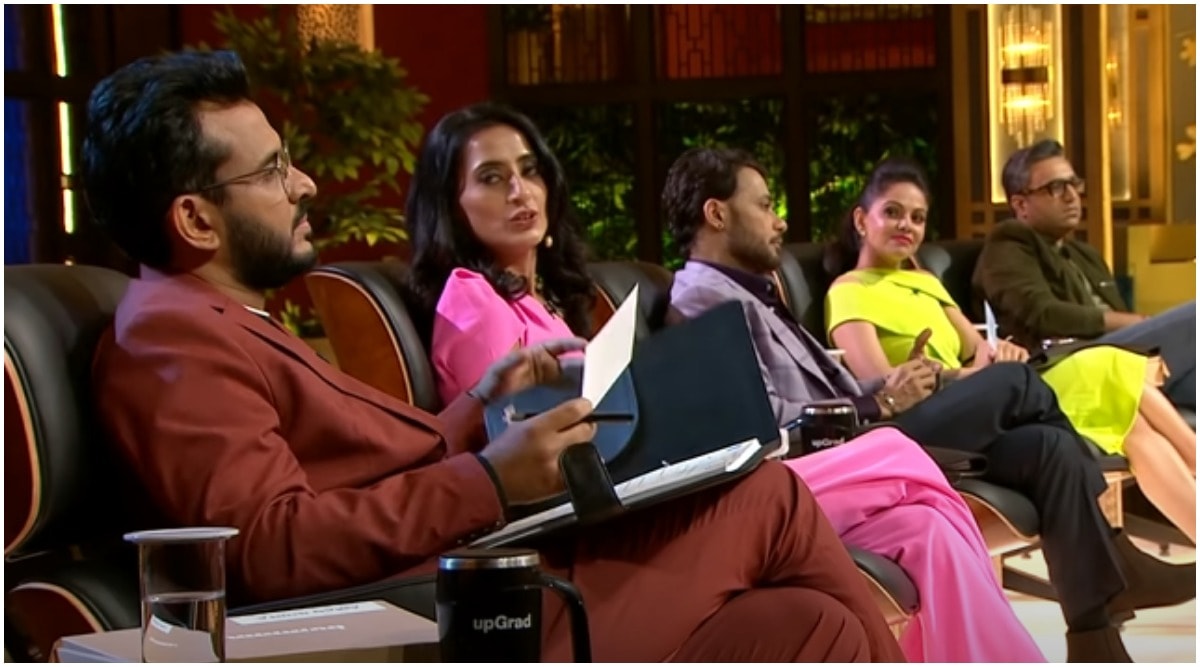 Soorarari Pottru and Shark Tank have made sure we Indians aren't scared anymore. The middle-class is rising, unafraid, undeterred. Armed with intelligence and a can-do spirit, a college kid or a grandmother are allowing themselves to dream.
And that is the true power of cinema.